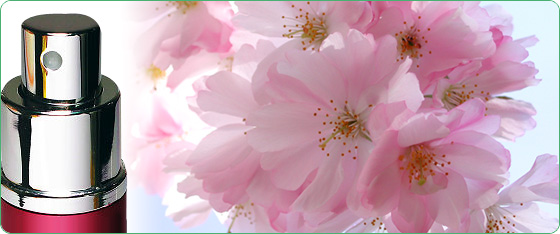 Perfume and Aromatherapy Recipes
The process of creating your own perfume or scent is the same as is used in crafting different mixtures for aromatherapy, so you may find yourself tailoring certain mixes for therapeutic uses instead of personal fragrances. A diffuser will be helpful in dispersing an aromatherapy blend throughout your living space, although you can also take a bath in it or sometimes apply it directly to your skin. It's important when you do your blending to decide which application your mix is intended for, perfume or therapeutic. A blend you love to wear may be over- or under-powering in an aromatherapy application and vice-versa.
Aromatherapy has a different intended purpose, as its scents are designed to promote physical and psychological well-being rather than being chosen purely for the pleasure of their fragrance. For instance, eucalyptus and tea tree oils are used for their antiseptic qualities, while citronella and geranium can be helpful in repelling insects. Favored choices for a carrier oil are wheat germ, avocado, safflower, sweet almond, grapeseed, hazelnut, apricot seed and peach kernel oils.
Some aromatherapy applications for specific essential oils are as follows: lavender and ginger are good for muscle aches and pains (the French chemist who first advocated aromatherapy in the 1930s discovered its efficacy by accident when he burned himself in the lab and applied the closest liquid handy, which happened to be lavender oil, and found immediate relief); tea tree oil is often used as an anti-microbial; lemon oil is considered to be uplifting and have anti-stress and anti-depressive qualities; peppermint oil is considered an effective pain reliever and has the added benefit of deterring ants!; bay laurel is used as an antiseptic and diuretic; clary sage is considered to have relaxant, anti-inflammatory, anti-convulsive and antiseptic properties, and is sometimes used during childbirth as it is thought it encourages contractions; jasmine is considered an antidepressant and disinfectant; chamomile is known for its sedative and anti-inflammatory properties, rosemary is considered an antiseptic, stimulant and diuretic; tarragon is used for its diuretic, laxative, anti-spasmodic and stimulant properties; and thyme is considered a stimulant, antiseptic and antibacterial.
Many perfumeries also offer aromatherapy-crafting workshops – The Aroma Workshop in Chicago, for instance, among its recent offerings, held classes in crafting aromatherapy formulations for such uses as "Joint Pain", "Mental Fatigue", "Stress Relief", and "Uplifting Remedies".
For further research, please consult the National Association for Holistic Aromatherapy (naha.org) or "The Complete Book of Essential Oils and Aromatherapy: Over 600 Natural, Non-Toxic and Fragrant Recipes To Create Health, Beauty and a Safe Home Environment" by Valerie Ann Worwood (1991).