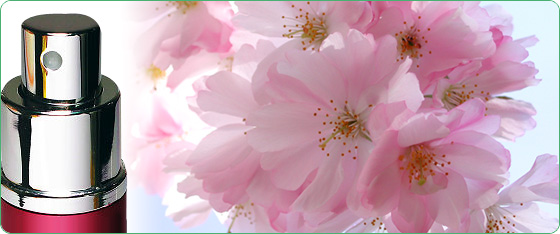 The Art Of Perfume Making
Many cities have perfume shops where you can talk to an expert perfumer about the act of crafting a new scent or fragrance, and perfume recipes. Many cities even have do-it-yourself perfume shops, such as The Aroma Workshop
(www.aromaworkshop.com)
in Chicago; 2050 N. Halsted St., 60614; 773-871-1985, or The Nova Studio
(www.novastudio.com)
in San Francisco, 24 W. Richmond Ave., Point Richmond, CA 94801, 510-234-5700. Classes cover Basic Perfume Terminology, Essential Oil Blending, Equipment & Supplies, Essential Oil Precautions, 12 Top, 12 Middle & 10 Base Notes, and Recipes and Blend Ideas. Even better, you get to keep the scents you create!


The Perfume Studio
(www.theperfumestudio.com)
in London, Littlefield, Arlington, East Sussex, BN26 6RU, even offers a private consultation with a master perfumer who will tailor a signature scent to your needs and record the formula in their database so you can replenish your homemade perfume or cologne supply any time you like, by mail or in-person. They also actively recruit 'Fragrance Ambassadors', people who would like to represent them by conducting perfume-making parties and tailoring custom scents for their own growing list of customers.
The Fragrance Shop New York
(www.fragranceshopnewyork.com)
, 21 E. 7th St., 10003
, 212-254-8950
, carries more than 200 essential oils to choose from and will even try to match your favorite designer fragrance on the spot, while North Carolina's The Fragrance Shop
(thefragranceshop.com)
, 16836 D Birkdale Commons Pkwy, Huntersville, NC 28078,
704-895-5903
, offers this service by mail. They will ship you the results and give you up to two additional revisions to your replicated scent, after which they will extend a partial refund if you're still not happy with the results. They also offer "How To" videos on perfume making and cologne creation and carry 1 milliliter sample sizes of all their oils. Additionally, two online alternatives are ScentCrafter
(www.scentcrafter.com)
and Scent Design
(www.scentdesign.net)
, 418 Boston St., Topsfield, MA 01983,
978-771-7661
. Both stores let you complete the entire process online, choosing which oils you would like to blend (with some help, if needed) and shipping you the resulting perfume blend.